The Challenge
Whether it's squeezing the specified features into the chosen form factor or working with high-speed microprocessors, memory and interfaces, designing PCBs and systems for embedded applications is always a challenging process. It takes electronics engineers with extensive experience in the right fields to find the solution and, in many cases, businesses lack the capability to do this themselves.
How We Can Help
Blue Chip Technology have an in-house team of dedicated engineers with a wealth of expertise and experience in designing boards for a variety of applications and industries. We excel in compact PCB designs that allow you to incorporate the necessary features into your product. See the off-the-shelf board products that we have designed and currently manufacture as examples.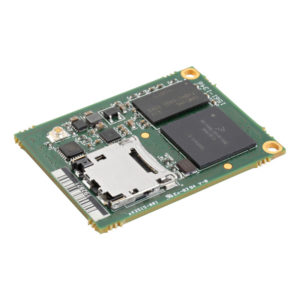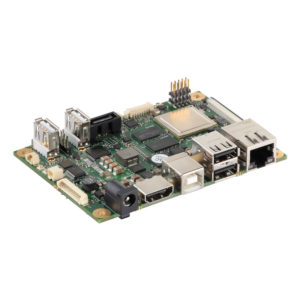 Our engineers are trained in board layout techniques, tracking, signal integrity and many other aspects of PCB design, and we use the latest design software that allows us to run validation tests at the earliest possible stage, helping to minimise risk and save time further along in the process.
Board Design Experience
We have extensive design experience with 64, 32, 16 and 8-bit microprocessors and microcontrollers based on ARM, x86 and other architectures. We have been designing PC (x86) computer board products since 1992 and have been designing ARM and MIPS based boards since 2006. Furthermore we have significant experience of a range of high speed digital interfaces.
We have designed products using the following components:
SATA, PATA (IDE), USB
RGB LCD, LVDS LCD, HDMI, DVI, VGA, Composite Video
PCI-Express, Mini PCI-e, PCI, ISA, PCMCIA and other expansion interfaces including FPGAs
Wi-Fi, Bluetooth, GPS, 2G/3G/4G modems, sub-1GHz radio systems
10/100/1000 Ethernet, SPI, I2C, RS232/422/485, ProfiBus, CAN, 1 wire
Instrumentation and audio amplifiers
Switched and Linear mode power supplies
Automotive, Rail, Marine protection/approval
PCBs up to 14 layers, blind and buried vias, 0.4mm component pitch and 0.0762mm track and gap with impedance control
Ensuring High Quality Designs
We follow a documented PCB design process when designing a new board for customers requiring a bespoke solution or when we develop a new off-the-shelf product.
We first develop a detailed specification based on requirements before beginning the design itself. Our electronics engineers then carry out verification, checking that the design matches the specification. Following this, the design is independently validated by a different engineer to check once more the quality of the design. A prototype is then built and supplied to the customer, pending feedback from their own validation processes.
This collaborative process ensures feedback is incorporated into the final design and the specification is met as closely as possible.
---
If you have any questions about our board design service or need assistance with a custom solution, please do not hesitate to contact us.