Following our enforced hibernation, we will be exhibiting again at this year's Engineering Design Show. 
At Blue Chip Technology we specialise in design and manufacture of embedded electronics systems; Hardware, Firmware and Applications. Our typical customer will usually have a proof of concept and will work with Blue Chip to engineer what is often a complex collection of circuit boards into a commercialised solution. Whether you are looing for a HMI system, SBC to complete your project or require something more customised you can rely on Blue Chip Technology to deliver. Based on an integrated site just out side Chester we consistently deliver innovative solutions, along with in house state of the art manufacturing, a carefully nurtured supply chain and extended life time support that gives our customer's the confidence they need for their industrial, medical and transportation projects.
See Our Biggest Ever Range of BETA HMI and SBC Options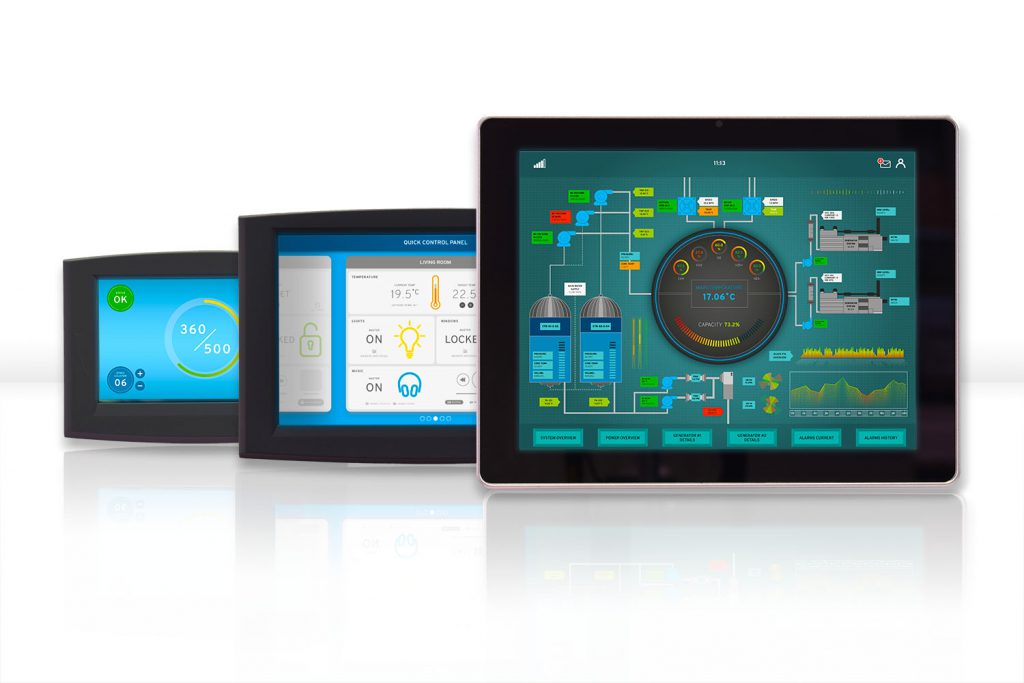 Our commitment to expanding the range of available options for our configurable HMI platform – BETA – continues with the introduction of a number of new additions:
7.1″, 9.7″ & 12″  machined aluminium bezel featuring IP65 sealing
IP54 sealing option with our 4.3″ and 7.1″ plastic bezels
new ARM based quad core platforms
We'll also have some new demo applications on show to demonstrate the incredible breadth of capabilities of the BETA HMI platform.
Looking for an SBC or COM Instead?

While we're focused on showing BETA, we'll also have a number of our off-the-shelf board products on display.
If your project could take advantage of the flexibility offered by a computer-on-module (COM), then our tiny TM1 and TM2 processor modules might be the perfect fit. If you're looking for more of a complete solution, then pair one of our processor modules with a carrier board (such as the HB5, HB6 ) to create a modular ARM single board computer. If your application requires an x86-based operating system instead, take a look at our XE1 SBC.
About the Show

Taking place at the Coventry Building Society Arena on the 19th and 20th of September, You can find us at stand L3.
The show expects to bring together thousands of engineers – from design to implementation and software to hardware – who are looking to learn, network and find solutions. We're looking forward to hearing about many new and exciting projects while we're there and we'd love to hear about yours, so download and print your invite below and come by stand L3 to speak to our expert engineers.
---