HMI Customisation Service
Get an HMI that exactly fits your application - with minimum customisation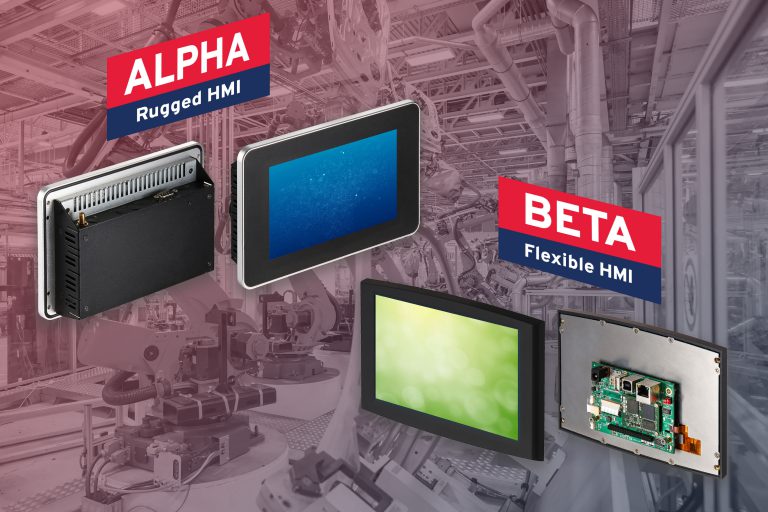 Start with ALPHA or BETA
An ALPHA or BETA module can be your finished HMI - or a platform for further development
If you need an embedded touch screen – to perform either as a host system's HMI or as a complete system in its own right – then a standard ALPHA or BETA product, if suitable, will provide your fastest, easiest route to market.
However, a standard touch screen may not fulfil your concept entirely, especially for commercial production. It could be overprovisioned, and therefore unnecessarily expensive; alternatively, it may lack a function that's critical to your application. Yet leaping straight into a custom design without any proof of concept can be risky and, ultimately, unnecessary.
ALPHA
BETA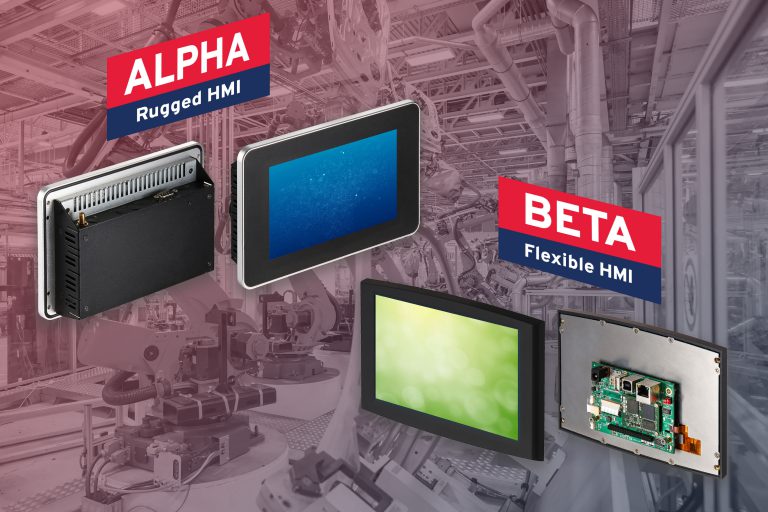 The HMI Customisation service approach
A tailored step by step approach - from concept through production
An easier, lower-risk approach is to use our HMI Customisation service; a resource which takes you from concept through to full-scale production with optimal speed and efficiency: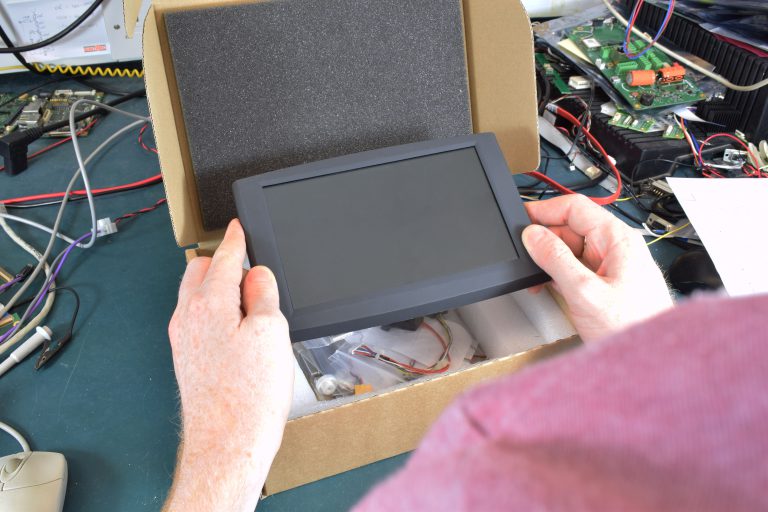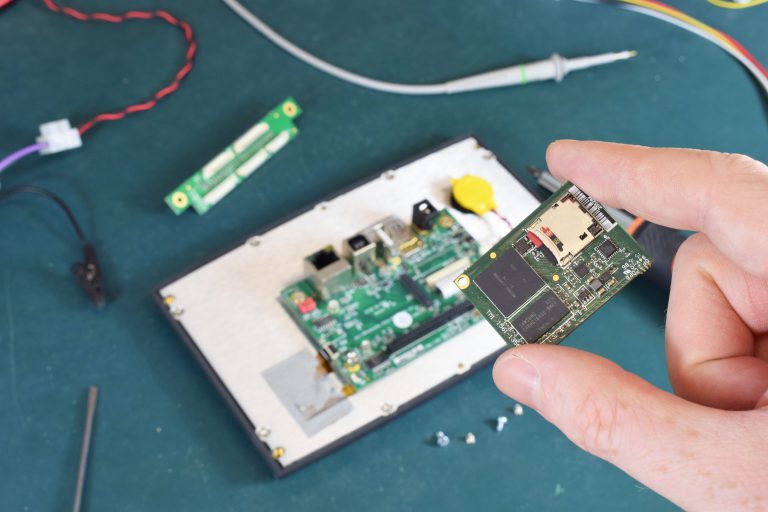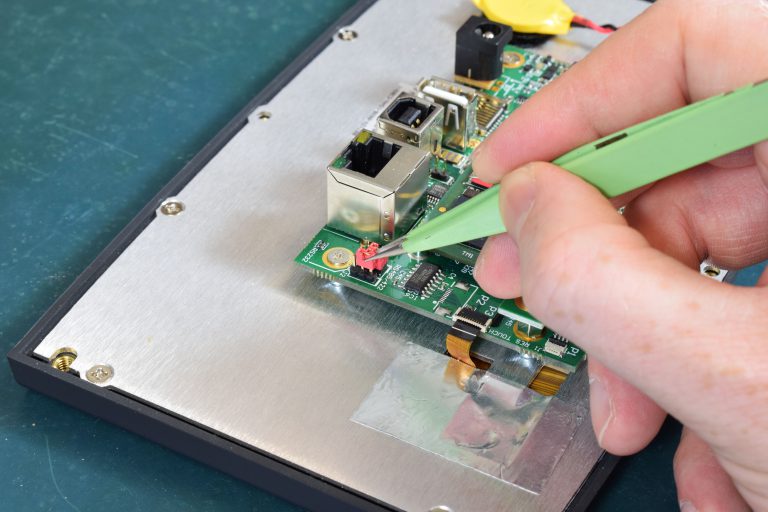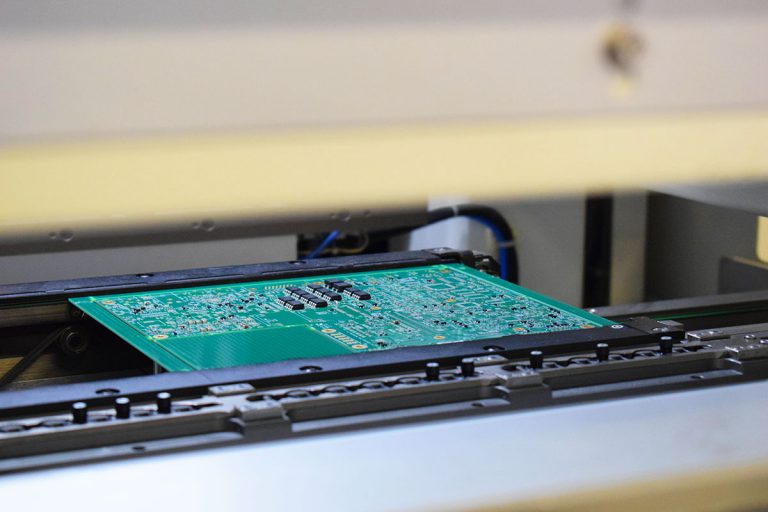 Prototyping
Configuration
Pre-production
Full production
Prototyping
Configuration
The BETA range's flexibility simplifies progress to your target concept. Firstly, choose the pre-selected Starter Configuration whose screen size and processor best fits your application. Then, fine-tune your choice in terms of touch screen technology, graphics, memory, storage, battery, and communications protocols.
Pre-production
For pre-production, or low-volume production runs, there's more pressure to render the product exactly as conceived, yet a ground-up custom design may remain hard to justify. Instead, the ALPHA or BETA platform can become the basis for a lower-cost, semi-custom solution, especially as its processing hardware is often implemented with CPU core modules mounted on I/O carrier boards.
Full production
As production volumes rise, a fully-customised solution may become easier to justify. This is especially true if customisation brings extra I/O into the touch screen module, allowing it to become a complete, standalone controller rather than just an HMI.
Semi-custom solution examples
Strip out unwanted components, add extra functionality, or choose deeper modification
An embedded HMI touch screen module with a stripped-down baseboard containing fewer serial channels for communicating with the host system processor. Cost and space savings are achieved through eliminating unwanted I/O circuitry and connectors.
A module with an added SATA channel to accommodate a customer's disk drive. Development costs were minimised as only the carrier board needed modifying.
A unit with a TFT display, but pushbuttons instead of a touch screen, plus some specialised functionality that precludes low-cost 'off the shelf' options.
Our process
Engage with our engineers, and enjoy multidisciplinary support throughout your product's lifetime
One thing that's certain is that striking the optimum balance between standard, semi-custom and fully customised products is highly project-dependent. This is where our HMI Customisation service comes in:
Concept: You discuss your specific requirements with our engineers
Plan: They respond with a concept-to-production roadmap that demonstrates an optimal standard/semi-custom/custom balance
Design & production: You work directly with our UK-based multidisciplinary engineering resource throughout your project's design and then production
Product life cycle: Your product's life cycle is protected by certification and long-term component stability
This seamless, lifetime support strategy assures ongoing delivery of exactly the HMI product you want – freeing you to focus on your own market-winning application.
Get in Touch
Customisation service highlights
We recognise that customisation projects demand prompt and comprehensive support
HMIs from tiny hand-held devices to highly robust train controllers – or anything in between
Guaranteed support and component availability for product lifetimes
Service includes thermal testing, EMC compliance and certification
UK-based multidisciplinary team with minimal third-party supplier count reduces project cost, risk, complexity and time to market